Top 10 Cute Spots You Can Take Your Girlfriend To In Montreal's Verdun
Because the best lovin' happens down South!
The level of satisfaction you get from slaying a Tinder hookup just doesn't come close to the thrill that surges during the back and forth of a real-life dating game. It's time we breathe some new life back into our terminally ill dating culture. So I say we go deeper... To a land of balconies and riverside walkways and off-the-beaten-path destinations.
Yes, this place does exist, two stops after Lionel-Groulx and straight on till morning. It's name? Verdun.
Photo cred - h8tersgonnah8
1. Picnic In The Park
Verdun's geographical location is prime. With about 15km of banks along the St. Lawrence river, a plethora of paths, parks, and green spaces that make for a perfect backdrop to a daytime date. Before you get to the good stuff, take a stroll up Wellington to one of the many little neighbourhood grocers to collect provisions. Then you'll be ready to while away the afternoon watching the bubbling river, the steady stream of passersby, or just stare into those bright eyes across the blanket from you... Is it just that summer sun, or is it getting hot in here?
---
2. Coffee at Station W
At the top of the Wellington promenade is Station W. Great coffee and company is always available at this joint. If you lose track of time with your special someone, there is an array of gourmet grilled cheese sandwiches served up on Première Moisson breads to keep your stomach out of your intimate conversations.
---
3. Adventures On The Rapids
Dating is all about finding things that both parties can enjoy together. For the more adventurous people out there, finding someone who can keep up with your interests is key. Luckily for the thrill-seekers in the group, Montreal is home to some of the best river surfing this side of the equator. The St. Lawrence also offers the options of kayaking and stand-up paddle boarding, and since everyone knows you shouldn't go into the water alone, it's the perfect opportunity for you and your love-bug to try something new together. Go ahead, get swept up in waves of love!
What's that? No skills? No problem! From May to September, the lovely folks at KSF offer beginner lessons for the price you'd otherwise pay for supper and a few drinks (39-70$ depending on your activity of choice) to get you acquainted with the basics of having fun on a surf board, kayak, or paddle board on our river.
---
Photo cred - Promenade Wellington
4. Swimming At The Natatorium
If the pace of the river is a little too much to handle, you can always take advantage of the local swimming hole. Housed in and around a classic art deco building, the Natatorium has been the popular choice since its construction in 1930. It can host over a thousand people at a time, and they also have a little heated wading pool.
---
5. Tea Party at Cha Noir Tea House
If you're looking to heat things up and savor every moment, a traditional tea for two is always a safe bet. This Verdun darling offers a peaceful atmosphere with comfy cushions where you can contemplate the local art on display and indulge in the sweets they have to nibble on. While you let your romance steep, you can learn more about the tea selection with the shop's experts. They'll guide you through their assortment of nearly a hundred international varieties until 9:30pm every night.
---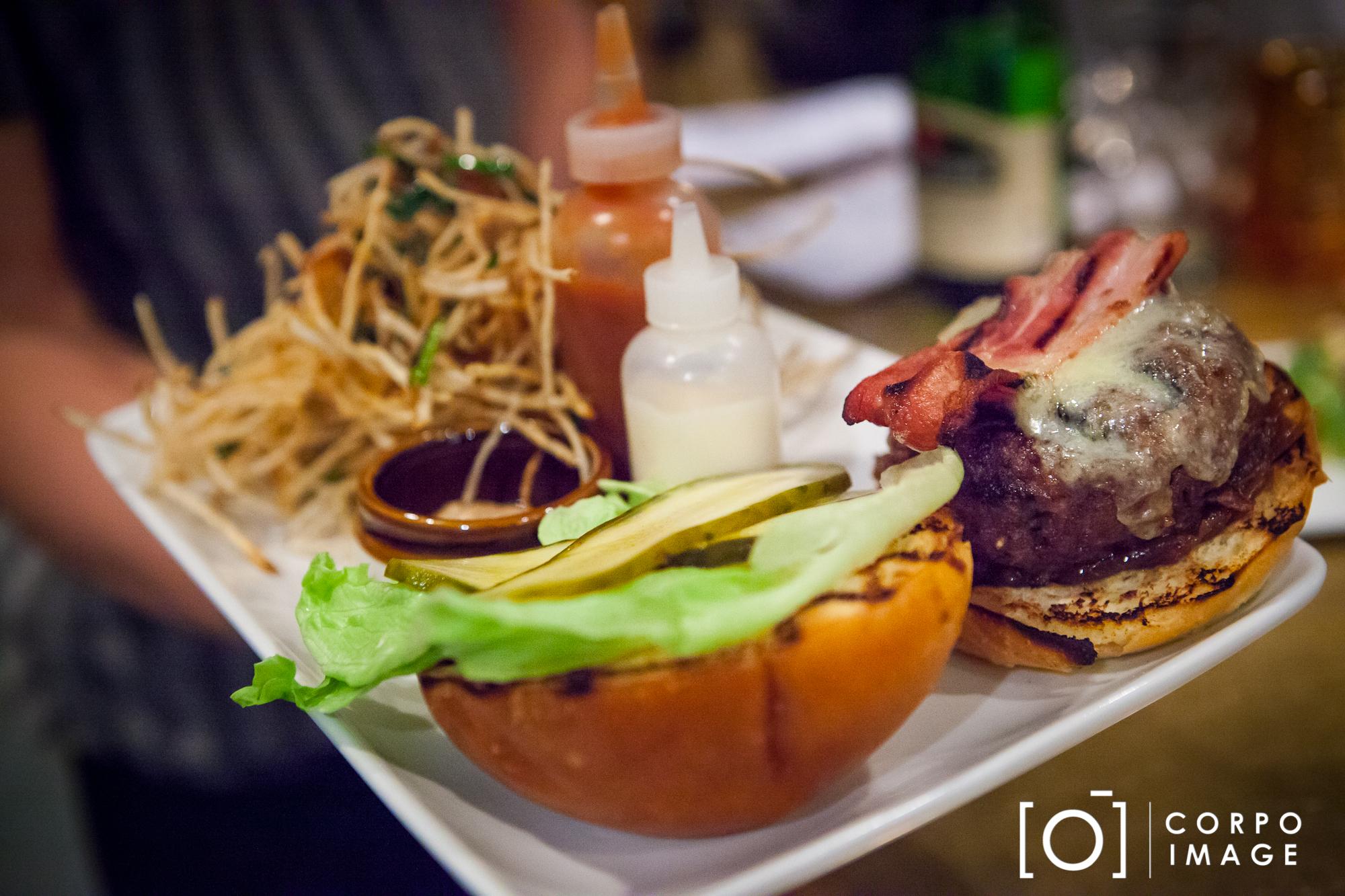 Photo cred - Corpo Image (via Balconville Pub Twitter)
6. Burgers at Balconville
There are many reasons to visit Balconville - the quaint atmosphere, the classic cocktail list with a few twists, the frenzied energy of the crowd when the Habs game is on, the charming little terrace in the back... but the burger? That's right, here is the coup de grâce. High grade beef cooked to order, topped with aged cheddar, smoked bacon, lettuce and pickles... Need I go on?
Served with shoestring fries, and homemade dipping sauces, this burger is totally worth the mess it makes. Besides, if you can't laugh at yourselves with sauce all over your faces, you probably won't have fun in the long run anyways.
---
7. Class It Up At Chez Boss & Fils
Tucked away in the allegedly cursed corner where Rue Wellington and Boulevard LaSalle meet, this new gastro-pub and seafood restaurant promises to succeed where their predecessors could not. The new kid on the block is dressed to impress. It's got a swanky yet refined interior and an elegantly prepared fusion surf and turf menu, which includes oysters, (one of nature's most infamous aphrodisiacs), and the ever-romantic, Japanese-inspired marinated duck breast meal for two.
---
8. Brunch At Ma Douce Moitié
Owner Deborah Blais endearingly named this place with her own better half, Edgar, in mind opening it a month after their nuptials. Built on a foundation of love, it's both a brunch spot and bakery with an array of dishes for any appetite. Their "tapas" take on brunch allows for a build-your-own style of breakfast, and frankly, nothing says "I'm totally into you" like their oven-baked, spicy and sweet candied bacon.
---
9. Cocktails At JoBlo
What better way to kick off your date than with a cocktail or two? Whether it's for a quick sip or a lingering evening, the speakeasy feel at JoBlo is sure to set the mood with their list of libations. You might of come free to stay for the comfort food. The burgers are fantastic and messy in all the best ways, and the eclectic, burlesque-inspired decor make this a cozy date spot for any day of the week.
---
10. Beers At Benelux
Beer is easy, unpretentious, obviously delicious, and pairs well with good times. Benelux brew pub has everything you need. And then there are the big screens to see the Habs do their thing, a big, beautiful terrace hiding in the back, and 2$ Tacos on Tuesday nights... Frankly, if he/she doesn't fall for you after all that, it might be time to throw in the towel.