Why Montreal Should Get A NBA Team
And, they should be called the Expos.
Now that we are at the end of the first week-end of March Madness, it's time for a question: What's in a brand? Some brands are instantly recognizable from the moment they are created. Others build-up over time, or get a refreshed image, and many more just fade away. Montreal has many great brands, and one in particular isn't being used to its full potential. The Expos have long been a brand without a product.
It's something that people in this city are nostalgic about and recognize immediately. What if, like other brands that have turned themselves around with a new, fresh image, the Expos got a makeover? Baseball is long gone in Montreal, but there's a recent buzz that we are quickly becoming a basketball city. There are good reasons why the NBA should be looking to our city for a new team, and what better way to make an entrance than to use the existing excitement around a team name that we already love?
A couple of years ago an article in local blog Hoops Lounge entitled "Why Montreal is an NBA city"
made a solid argument for why the NBA should come to Montreal. It promoted an idea that has been on many minds lately and, continues popping up in conversation. The author, Marc Griffin, laid out a solid explanation why this city is ready to take on Toronto at yet another sport. And now with two-time NBA MVP Steve Nash's retirement and the Raptor's deep playoff run last year, it's hard to deny that Basketball has been growing in popularity in the North. Canada boasts more NBA imports than any other country. The sport is growing as a culture, and there is room for a great hockey team as well as a basketball team in this city. The people are ready. Montrealers are ready.
The Bell Centre has hosted pre-season NBA games in three consecutive seasons, and each time the game was sold out. It's hard to ignore the fact that we are selling out an arena for pre-season games of any sport. While hockey roots run deep in this city, and probably always will, more and more kids are plugging into basketball culture. From a practical standpoint, basketball is a lot cheaper to play. From an emotional standpoint, there are more and more Canadian players in the NBA for kids to look up to now. Finding idols at a young age stays with people all their lives, and that passion gets passed on through generations. Having someone to relate to when you're playing ball with your friends on the week-end makes the game feel more real and more personal. (Personally, I always chose to be Muggsy Bogues when I played with my friends, but he and I were always vertically challenged.)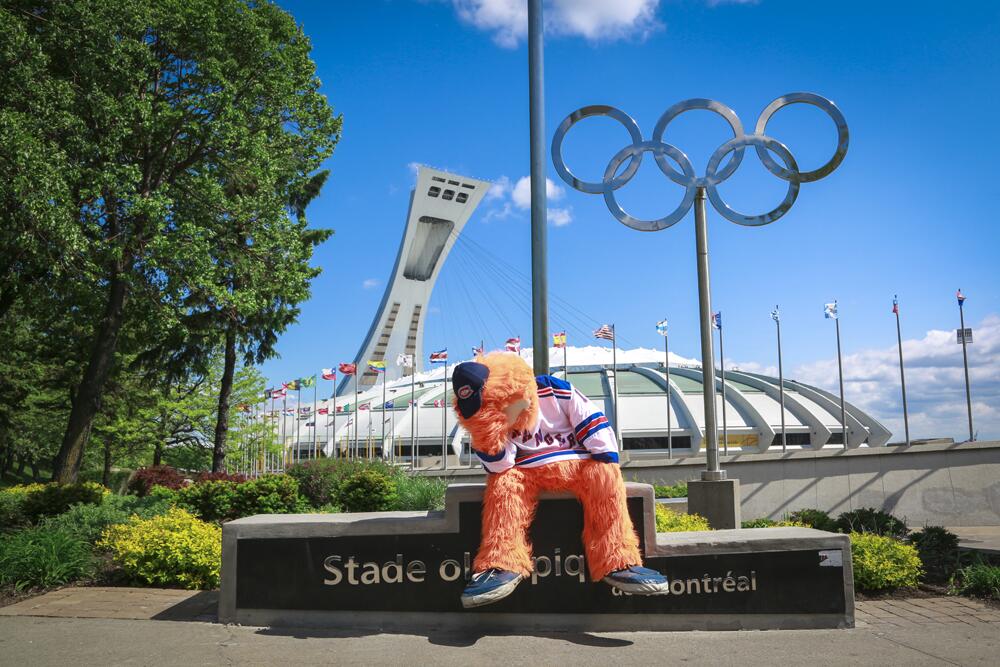 Photo cred - @CanadiensMTL
If the idea of borrowing the Expos name sounds far-fetched, let's not forget that our much-loved Canadiens mascot Youpi used to belong to the Expos. It was a simple and brilliant idea: update the image of the organization by tapping into that local nostalgia. Branding for Dummies explains that: "a business needs to monitor, evaluate, and update a brand to keep it relevant and credible in light of changes to your business". The Expos are something from Montreal, for Montreal. What has changed is that the people here consistently play and watch basketball much more than they do baseball, and it's about time we start acting like it!
What are your thoughts?